We are always interested to see where we can improve efficiency. We often ask why a process takes longer than we expect.
In the case of an internal or external audit, the first thing we ask is what was done when and by whom?
Audit Trail shows IR change history for any SAR, FOI or EIR request.
By design, AXLR8 Information Request Tracking is fully audited and a detailed trail of change history may be accessed for any Information Request at the click of a button. Specifically, if you click the "View Audit Data" link on the bottom left of any IR screen, then it will bring up a report of changes like the one shown below.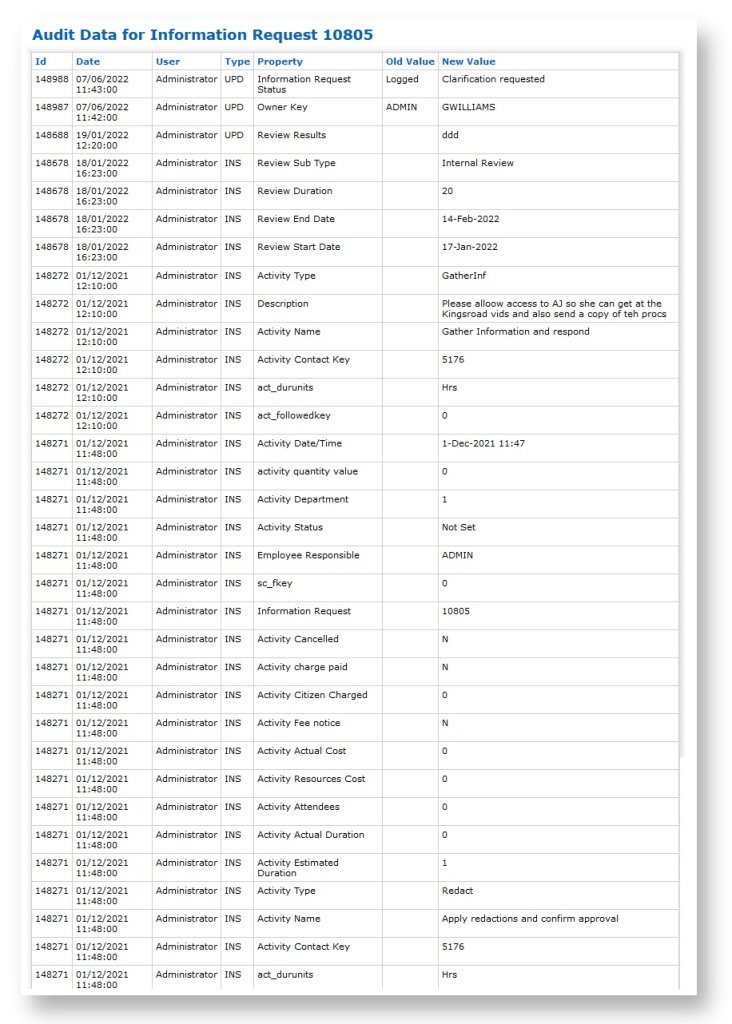 Not only the requsts themselves but also all changes to Reviews, Appeals, Complaints, etc. are in the audit history.
Email Audit Trail
If the AXLR8 MessageStore option (also know as Exchange Vault) is implemented, then you (and any partners or auditors you authorise) will have access to all the emails recorded automatically against that Information Request.
This provides an even more informative work history.
Call us on 01344 776500 if you need more information about how it works.